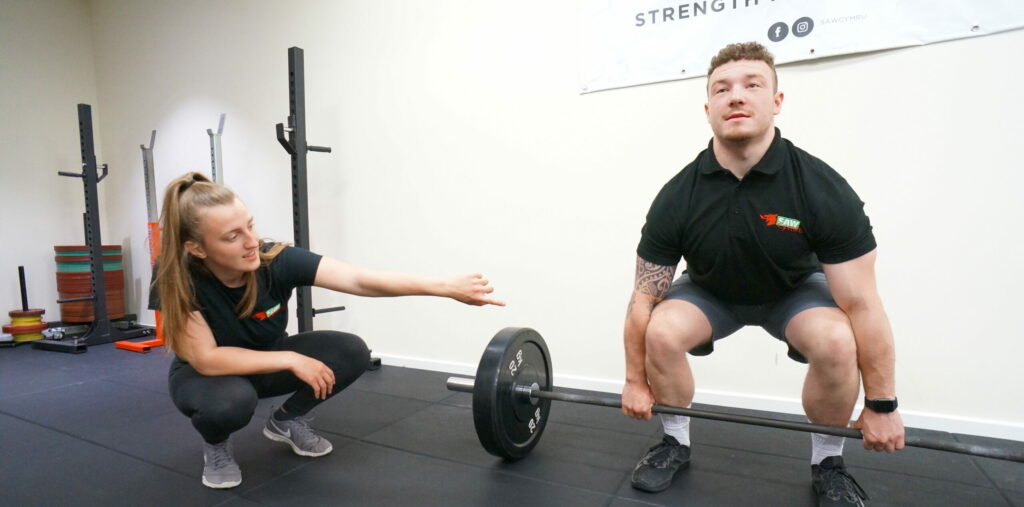 Personal training at SAW.
At SAW, we have a room dedicated for personal training and offer a number of options
One to one PT
Small group PT for up to 4 people and providing an affordable way to receive high quality coaching
Discounts available for bookings of 10 PT sessions.
Our PT coaches are our in house staff Chloe Hood and Lewis Davies.
To book please email office@strengthacademy.wales and we will put you in contact with Lewis or Chloe to arrange your PT sessions tailored to meet your needs and goals.
Or please contact Chloe and Lewis directly. 
Once arranged with one of our coaches please pay via bank transfer.