New to SAW?
Please complete our medical and consent forms
18 & under medical and consent form
How to set up an account?
Download the Pembs Leisure app. Choose the 'Haverfordwest' site and complete details (Guidance here if needed). Our membership prices maybe found here
What to book?
Use the Pembs Leisure app to book one of two zones
Strength zone – Open gym. No coaching support. No restriction on the length of time members may train. New members will need to complete an induction before booking this zone.
Group zone – Mainly coach led sessions with some open gym sessions. Bookable every hour, where members finish their training at the end of the session.
Community Support Programmes
All red coloured sessions are free and part of our Community Support Programme. Bookings are taken directly with SAW. Please Contact office@strengthacademy.wales for further information.
Contact:  office@strengthacademy.wales
Timetable from September 2023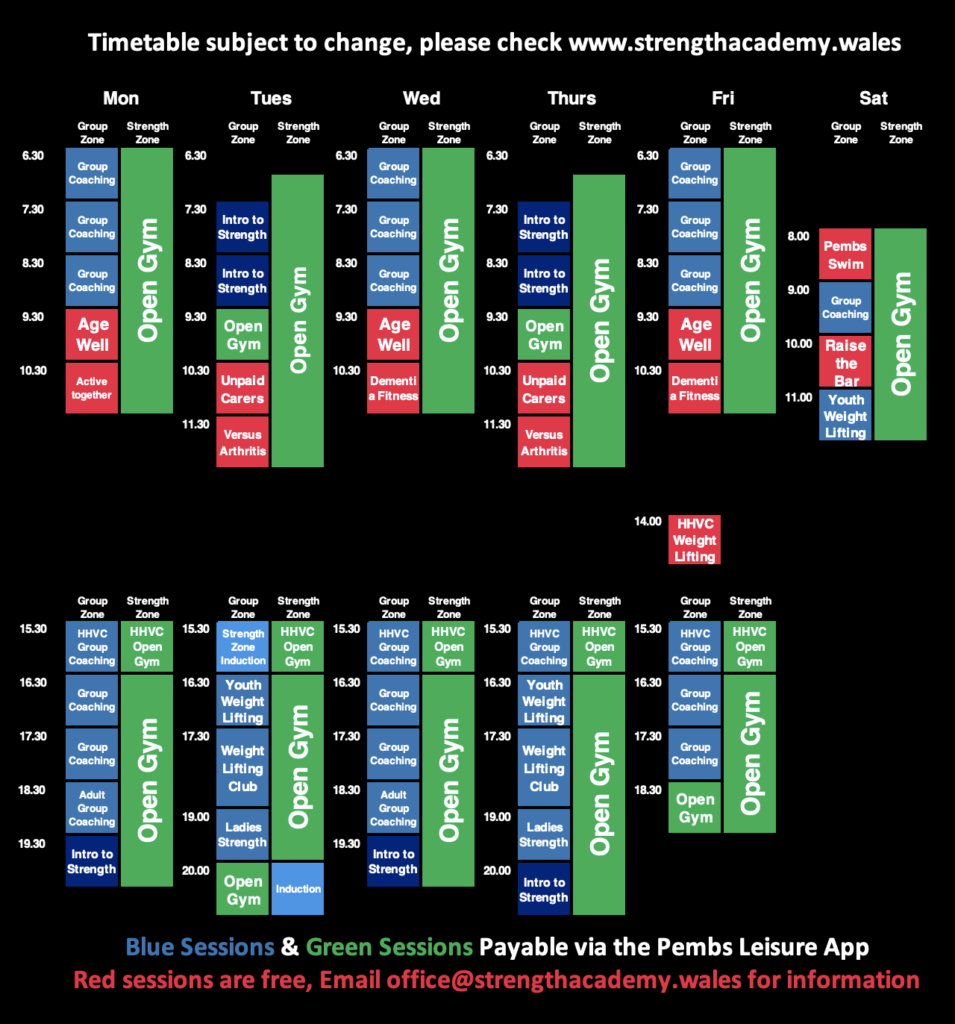 PRIVACY NOTICE
In order to provide an effective service to our members, it is necessary for Pembrokeshire Weightlifting (known as Strength Academy Wales) to collect some personal information through our BookFit App and member consent /medical forms. Information collected will be used for the purposes of the legitimate interests pursued by Pembrokeshire Weightlifting and data will be stored and protected in compliance with our legal obligations to meet GDPR standards.