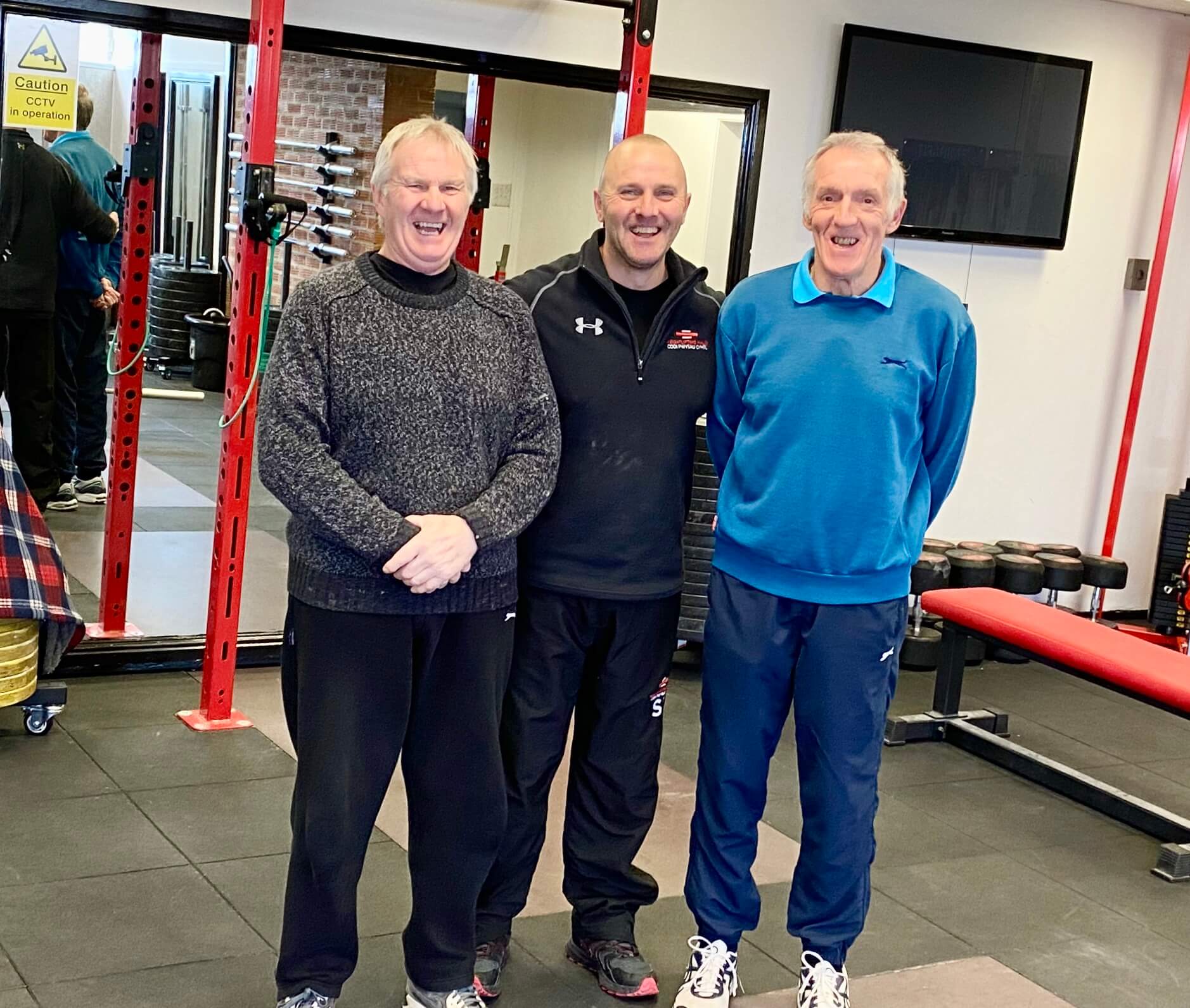 MORE THAN JUST A SPORT
Inclusive opportunities to improve health, fitness, well-being and socialising.
Who we are…
A group of highly qualified volunteers who have a vast amount knowledge and expertise in developing the communities health and well-being. Experienced in developing disability sport, social interaction and inclusion of those from disadvantaged backgrounds.
The proactive work put in place over recent years has also seen impressive results on the national and international stages, not just in relation to performance, but also in respect of volunteers in officiating and coaching roles.
The community work of the organisation "Pembrokeshire Weightlifting" (Known as Strength Academy Wales) is overseen by a Board of six dedicated directors. The company is voluntarily managed as a Social Enterprise. Not for profit and for community benefit.
Our Story…
The club is open to all & many people from various backgrounds gain boundless benefits to their personal & social lives, especially those who are disabled, from low income families, have learning needs & those who are looked after. The key success of this sports club is the ability of the coaches to connect & engage members of all abilities through same activities, developing them as one, also vitally important is the way members support and aid each other.
SAW has been fantastic at reducing barriers to sport & really opens up participation to all in Pembrokeshire, it certainly provides opportunities for disadvantaged groups to benefit from activities & has changed perceptions, attitudes, increasing participation levels. The sports club provides opportunities for residents of all ages to enjoy and benefit from recreational & competitive Weightlifting, Disability Powerlifting, health, fitness, Sport conditioning & social activities.
Coaches & volunteers have built up excellent experience & are suitably qualified to ensure differentiated coaching throughout all sessions, allowing all to achieve varying goals. New volunteers and coaches learn from current good practise.
At SAW there is an extraordinary, supportive environment, nurturing and developing members, both in sport, well-being and confidence. Inclusiveness plays an important role.
All are Welcome. Pembrokeshire Community. Social Enterprise. Not for profit and in partnership with Pembrokeshire Leisure.
Academy centre for Weightlifting Wales.
The mission of Pembrokeshire Weightlifting is:
 "People of all ages, from all walks of life and with challenging personal issues engaging in weightlifting, disability powerlifting and strength conditioning as a way of maintaining healthy lifestyles and ensuring their well-being".
Its aspirations are:
Achieving significant growth in:
Community Participation
Community Health and Well-being
National and International Successes.
Active Volunteers
The vision of Pembrokeshire Weightlifting is as follows:
"Delivery of a range of weightlifting, Disability powerlifting, health and fitness programmes to individuals of all ages and from all backgrounds, in particular those who are disadvantaged, to improve their health, social interaction, fitness and well-being, and achieve excellence in the sports of weightlifting and powerlifting."
Strategic Aim 1: To encourage people living in Pembrokeshire of all ages and from a variety of backgrounds, as well as wider afield, to participate in weightlifting; powerlifting; and strength conditioning; health and fitness activities
Strategic Aim 2:  To address social exclusion by encouraging disadvantaged and marginalised groups to access fitness training
Strategic Aim 3: To tackle obesity and promote health and fitness whilst developing members' social skills and improving their mental well-being
Strategic Aim 4: To promote excellence in weightlifting and disability powerlifting to achieve national and international successes.
 Pembrokeshire Weightlifting operates with the following values:
Inclusivity: being open to all.
Excellence: striving to achieve the highest standard possible.
Focus: committing to improvement
Partnership: working together
Openness: being transparent and accountable
Coaching Staff and Volunteers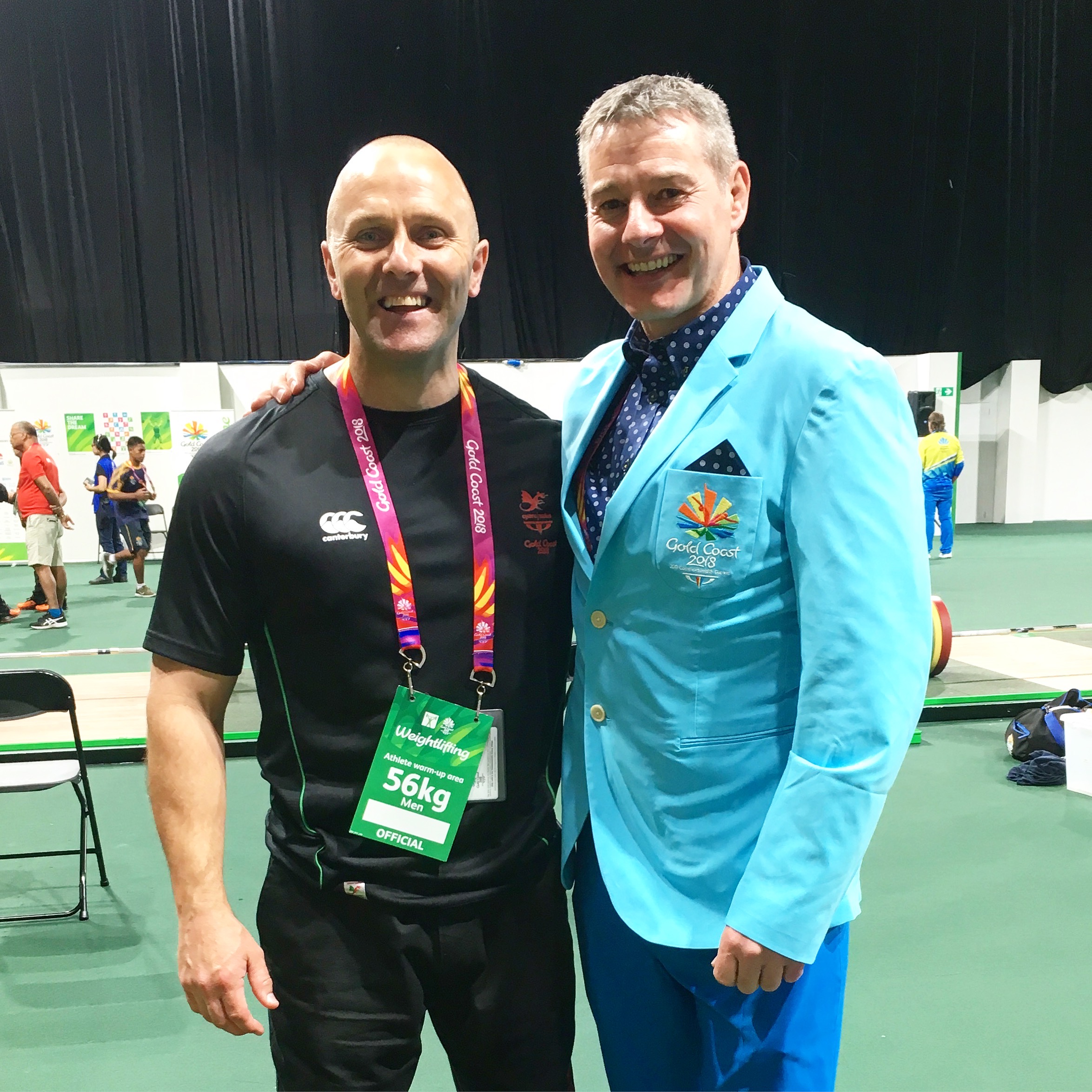 Simon Roach
Director and Head Coach at Pembrokeshire Weightlifting 
16 years experience of teaching PE & Head of PE.
BA (Hons) Sport and Human Movement Studies, UWIC. Post Graduate, Bath University.
Experience in coaching Swimming, Athletics, and all things to do with exercise, health and fitness, strength and conditioning.
Former Strength Consultant for the Scarlets.
Life time experience in Weightlifting. Ex-International Weightlifter.
Sports Manager – Weightlifting Wales
Team Wales National Weightlifting coach and Team Manager 1998, 2002, 2014 and 2018 Commonwealth Games. Team Manager and coach 2015 and 2016 Commonwealth Championships.
World Para Powerlifting Coach
Board member – Weightlifting Wales.
Volunteer for Pembrokeshire Weightlifting 
Justin Head
Weightlifter – Master division

Owner of South Pembs Weightlifting

Level 2 Weightlifting coach. Technical Official.

Level 3 Tutor and assessor for British Weightlifting and Welsh Weightlifting

Regional Development Officer for Weightlifting Wales

Competition Manager for Weightlifting Wales
Volunteers for both Pembrokeshire Weightlifting and British Weightlifting
Chloe Hood
Welsh and Great Britain Strength Athlete 
Welsh and British Weightlifting Champion
Weightlifting Coach
Coach of the SAW female only fitness classes
Sport Science student at Pembrokeshire College 
Volunteers for both Pembrokeshire Weightlifting and Weightlifting Wales
Thomas Oram-Reubens
BSc Sports Coaching Degree

MSc Sport, Health and Exercise Masters.

Level two Weightlifting Coach

Strength Academy Wales conditioning coach

Played Football for Haverfordwest County Academy, Swansea Academy and Hartpury College whilst at University

Online coaching and programming advisor for JPI coaching
Volunteers for both Pembrokeshire Weightlifting and Weightlifting Wales
Director of Pembrokeshire Weightlifting
Social Media Co-ordinator – Weightlifting Wales
Niamh Roach
Under graduate at University of bath
Weightlifter
Welsh representation 
Level 2 Weightlifting Coach
Weightlifting Technical Official
Conditioning coach at Strength Academy Wales
Volunteers for both Pembrokeshire Weightlifting and Weightlifting Wales
Lucy Griffiths
PE Teacher – Secondary School
Schools Weightlifting club organiser 
Welsh Athletics Throws Athlete – Shot Putt
Level 2 Weightlifting coach
Conditioning coach
Volunteers for both Pembrokeshire Weightlifting and Weightlifting Wales
Chris Shousha
Rugby Hub Officer
PE Teacher – Secondary 
County Rugby Coach
Rugby Player
Level two Weightlifting coach
Conditioning coach
Weightlifting Technical Official
Volunteers for both Pembrokeshire Weightlifting and Weightlifting Wales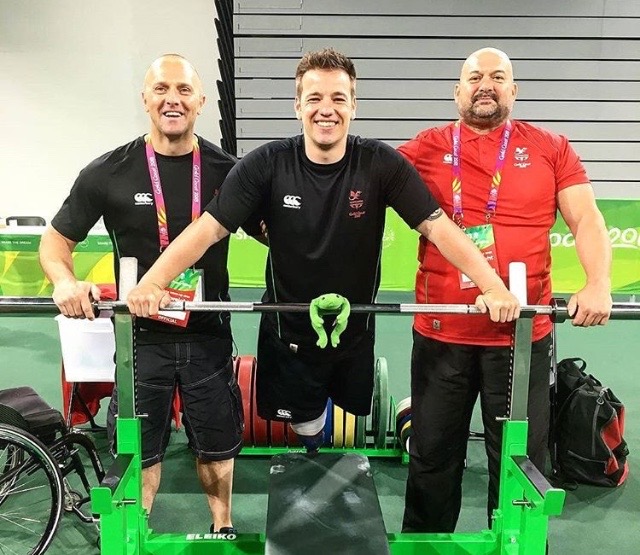 Jim Horner
Ex World Powerlifting Champion
Current Powerlifter
Level 2 Weightlifting Coach
World Para Powerlifting coach
World Para Powerlifting Technical Official 
Weightlifting Technical Official
Commonwealth Games 2018 Gold Coast coach
Volunteers for both Pembrokeshire Weightlifting and Weightlifting Wales
Volunteers for British Weightlifting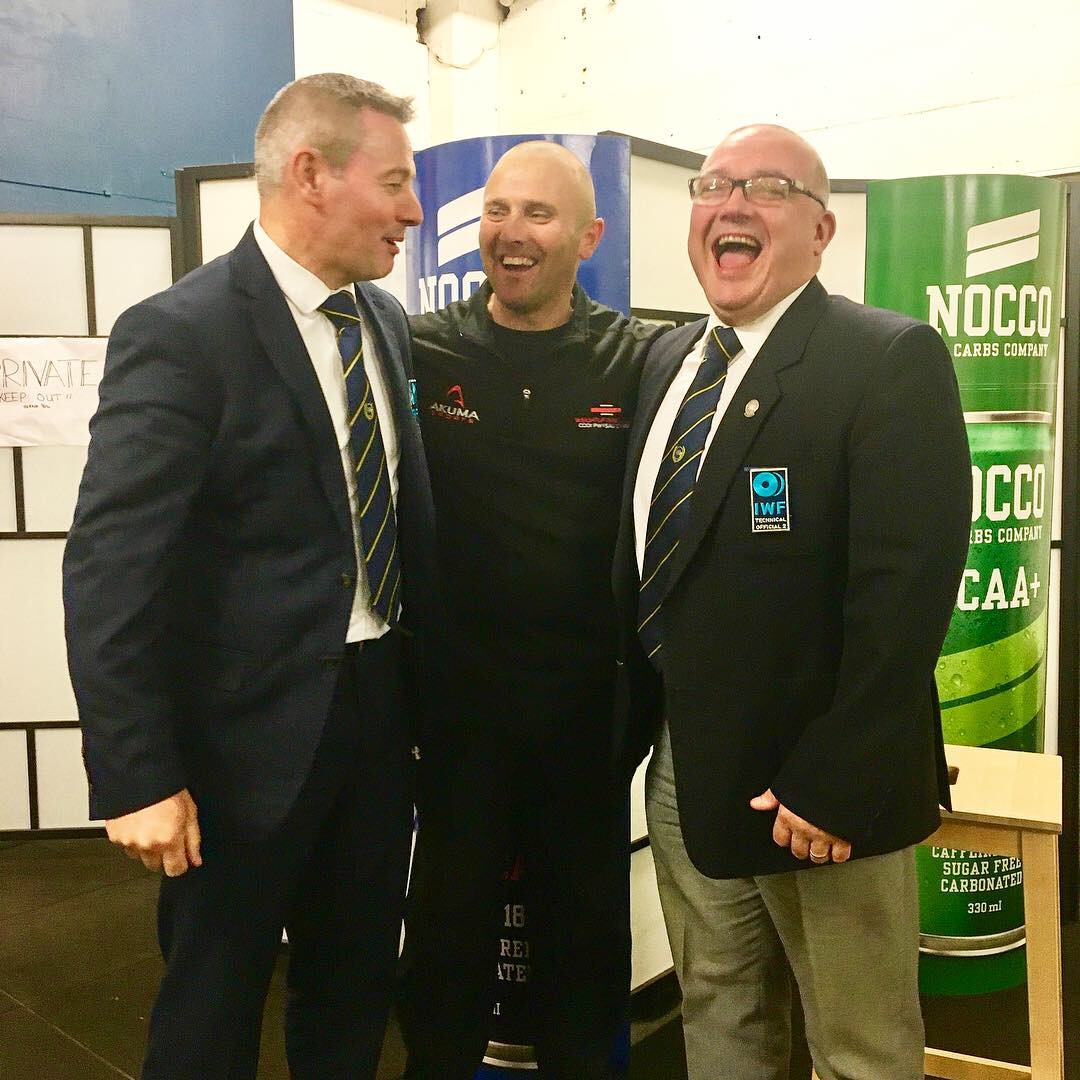 Darren Rogers
Level 2 Weightlifting coach
International Weightlifting Technical official
Weightlifter – Master division
Volunteers for both Pembrokeshire Weightlifting and Weightlifting Wales
Volunteers for British Weightlifting 
Director of Pembrokeshire Weightlifting 
Carl Rees
Weightlifter
Crossfit enthusiast 
Level 2 Weightlifting coach
Weightlifting Technical Official
Ex Rugby Player
Conditioning coach
Online coaching and programming advisor for JPI coaching
Volunteers for both Pembrokeshire Weightlifting and Weightlifting Wales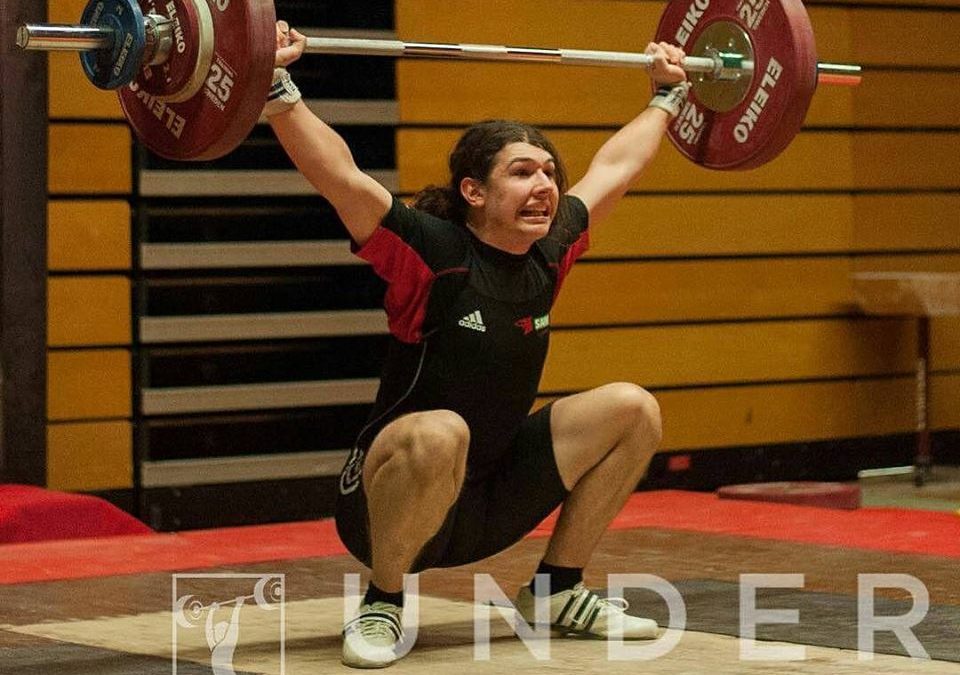 Alex John
Under graduate at Exeter University 
Scholarship with Valero Energy
Weightlifter with Welsh representation
Technical Official to Weightlifting Wales and British Weightlifting
Volunteers for Pembrokeshire Weightlifting, Weightlifting Wales and British Weightlifting
Stephen Donovan
Level 2 Weightlifting coach
International Weightlifting Technical official
Welsh representative at the 2018 Commonwealth Games, Gold Coast
British representative at European Championships 
Weightlifter – Master division
Volunteers for both Pembrokeshire Weightlifting and Weightlifting Wales
Volunteers for British Weightlifting
Helen Madan
Post graduate, BSc Biology, Worcester University
Weightlifter
Weightlifting coach and Technical Official
Competed for Pembrokeshire harriers for 11 years in High Jump, Shot Putt, Sprinting, Hammer and Pentathlon.
Volunteers for both Pembrokeshire Weightlifting and Weightlifting Wales
Anita Madan
Weightlifter 
International Weightlifting representation for Wales
Qualified technical Official 
Technical Official for Weightlifting Wales
Volunteers for both Pembrokeshire Weightlifting and Weightlifting Wales
Sarah Owens
Foundation Degree – Sports Coaching and Performance 
FAW C Certificate Football Coach
Level 2 Weightlifting coach and Technical Official
Sports Coach for Sport Pembrokeshire 
Coach at South Pembrokeshire Weightlifting Club
Previously played for Wales u14's team
Competes in Weightlifting
Volunteers for both Pembrokeshire Weightlifting and Weightlifting Wales
Robin Williams 
Level 2 Weightlifting coach and Technical Official
Club level Clay shooting
Volunteers for both Pembrokeshire Weightlifting and Weightlifting Wales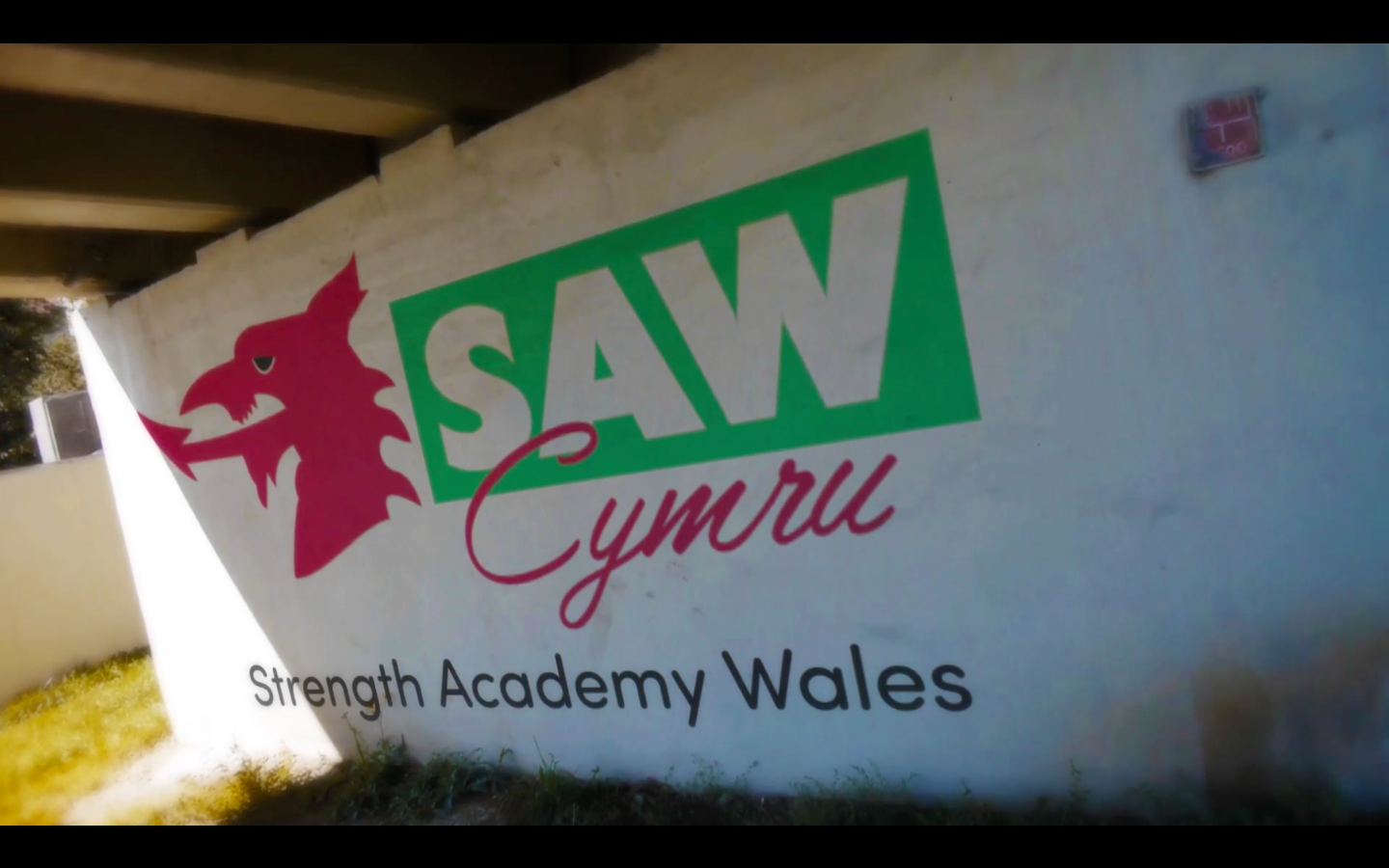 Tim Jackson
Rugby Forwards coach
Weightlifting Technical Official
Volunteer for Pembrokeshire Weightlifting and Weightlifting Wales